Two weeks ago we shared the kick off to Ready Set Raise, our first accelerator designed primarily for female founded companies. Today, we have two exciting announcements to share. First, Trilogy Equity Partners, a Bellevue-based venture capital firm, stepped in to underwrite the cost of the program to participants. This incredibly rare and very substantial subsidy was an unexpected surprise (especially considering I only asked them to pay for drinks!). Unequivocally: this is what leadership looks like.
Second, after much anticipation, we are excited to finally reveal the Ready Set Raise Class of 2018! These amazing, inspiring and world-changing group of rockstars hail from across North America, and it is our privilege to fuel their journey through Ready Set Raise.
You can read more about today's announcement on our blog. And stay tuned, as we will publish daily features so you can get to know each of these amazing founders a little better in the coming days. And once you read about them, we hope you'll come meet the founders in person and cheer them on as they take the stage on
Demo Night
! Join us on September 27th at the Pacific Science Center IMAX theater for our showcase and closing party – it promises to be a demo night unlike anything you've witnessed before! See you then, Leslie Feinzaig and the Ready Set Raise Tea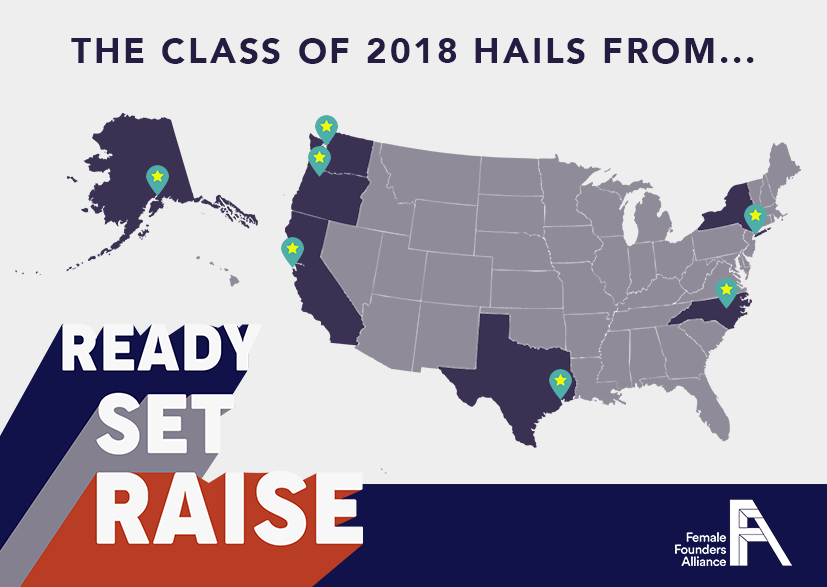 Come celebrate eight phenomenal women pitch eight phenomenal companies. It will be a fun and memorable evening, featuring wine, beer, heavy appetizers, a candy bar, and plenty of time for making new connections.
Event Details: What: Ready Set Raise Closing Party + Demo Night When: Thursday, September 27th & doors open 6:30 PM Where: Pacific Science Center IMAX Theater